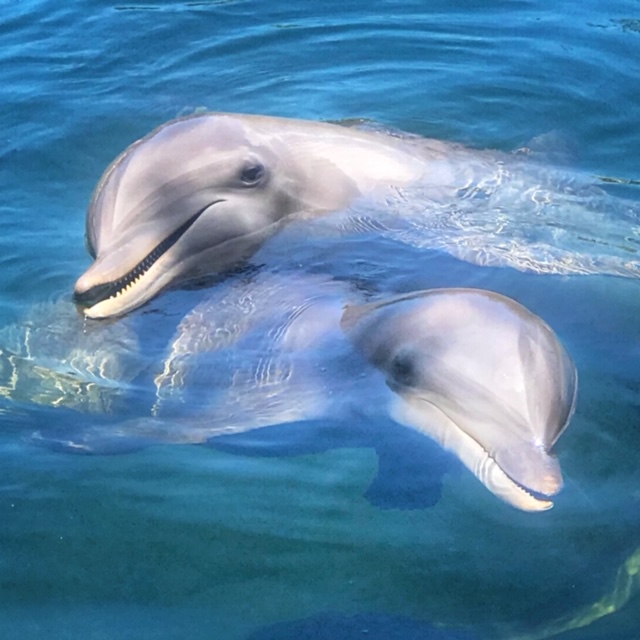 OPS, with our partners at the Whale Sanctuary Project (WSP), is working to develop whale and dolphin sanctuaries to relocate captive whales and dolphins to more natural ocean environments, and to end the destructive lifecycle of captivity for entertainment.
We no longer find it acceptable to capture and confine these sentient ocean-dwellers. The world is reimagining how we can connect with these amazing animals–not at the cost of their life or freedom, and not for our entertainment.
Whale and dolphin sanctuaries will create a new ethic, reforming our relationship with these incredible beings and providing for the enrichment and long-term care for those that cannot be returned to the wild. Whale and dolphin sanctuaries provide a pathway towards freedom and a hopeful end to a ruthless industry.
Whale Jail. In early April 2019, OPS jumped into action to raise critical funds to help save nearly 100 orcas and belugas held in coastal sea pens in the Russian Far East. With our assistance, a team of marine mammal experts was able to travel to Srednyaya Bay near Vladivostok to meet 10 orcas and 87 beluga whales who were captured in the Sea of Okhotsk starting in the summer of 2018. The whales were reportedly captured for sale to marine parks in China and elsewhere. Ultimately, a team from the Whale Sanctuary Project and Jean-Michel Cousteau of Ocean Futures Society helped to broker an agreement to collaborate for the rehabilitation and release of all whales back to their native waters.
Empty the Tanks. OPS supports the mission of Empty the Tanks and their annual demonstrations in May to raise awareness to end cetacean captivity and promote ocean conservation worldwide.
Japan Dolphin Day. Every year, OPS joins our partners at Dolphin Project to support the annual Japan Dolphin Day to mark the beginning of the dolphin drive hunt season, and to call for an end to these brutal hunts.
Global trade in whales and dolphins. OPS testified at the public hearing regarding a permit request by Mystic Aquarium to import 5 beluga whales from Marineland, Canada for research.
OPS opposes the commercial global trade in whales and dolphins. These whales are the progeny of the Sakhalin-Amur population of belugas that is listed as 'depleted' under the U.S. Marine Mammal Protection Act (MMPA)—the same population targeted for capture in the Russian Far East for the notorious 'Whale Jail.' Although most of these whales were reportedly returned to their native waters after public outcry forced the Russian government to take action, they are not safe from future captures.
These Marineland whales will be on public display, which means the import would undermine a number of legal protections guaranteed to marine mammals in the U.S. and Canada, and contribute to the international trade in beluga whales by stoking demand for these amazing creatures and encouraging ongoing captures. The MMPA prohibits the import for public display of marine mammals from depleted populations and their descendants.
Although the permit was ultimately granted, OPS continues to oppose the global trade in whales and dolphins for captivity.
What you can do!
Don't buy a ticket to any marine park or aquarium that displays captive whales and dolphins for entertainment.
Participate in public demonstrations, like Japan Dolphin Day, Dolphin Defender Month, and Empty the Tanks, to oppose the the capture, trade, and confinement of whales and dolphins.
Watch WSP's award-winning video about sanctuaries, developed in collaboration with OPS.
Learn more about Dolphin Project's rescue, rehabilitation, and sanctuary project located in Bali, Indonesia.