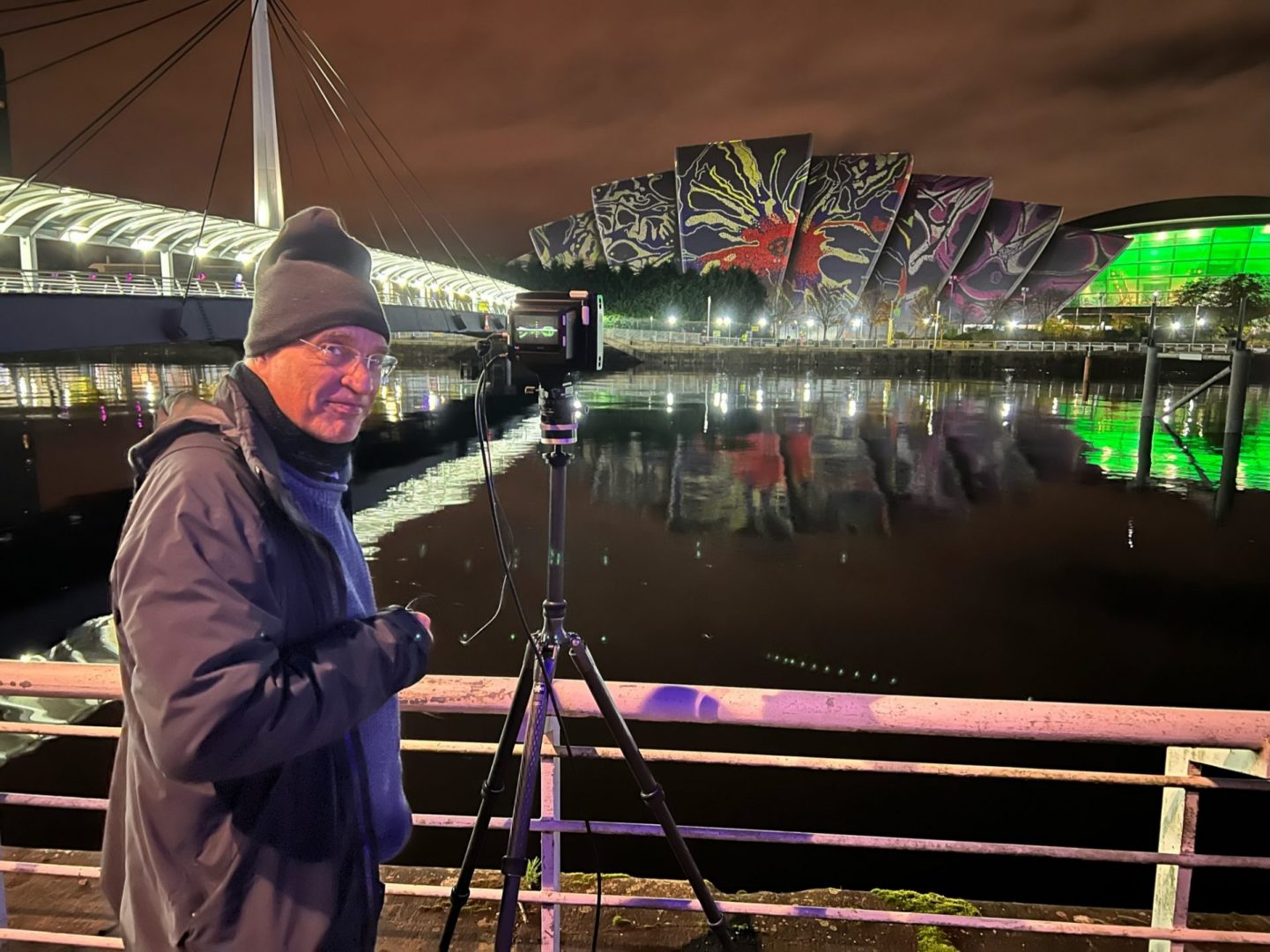 Eight years ago, Boulder, Colorado got hit by a flood of biblical proportions. Our house wasn't supposed to be in a flood zone, but when furniture started floating up against the ceiling of the downstairs, we thought it would be a good time to evacuate.
I spent the next three days battling the rising water around my studio with diesel pumps—my photo collection, 50 years of work and much of it for National Geographic Magazine, survived— but tonight I may not be so lucky.
As I write this end of year reflection on the evening of December 30th, 2021, I'm preparing myself for some very bad news. After the flood, we had placed my collection in a storage locker in Superior, Colorado. A massive firestorm driven by gusts of wind up to 115 mph has just devastated the town.
My heart goes out to my family, friends, and entire community near my former hometown.
The irony is that when the flood hit, I was making a film called Racing Extinction. Climate change back then was something we thought would impact polar bears and icecaps before it would reach our suburban backyards. Nobody thought the ravages of the climate crisis would escalate this fast.
The world can be a pretty messed up place, a civilization with endless rouges' galleries of lunatics at the helm as the world floods and burns. Changing the course of civilization takes time; the good news is that radical changes can work in both directions and can take as little as ten years. When I speak to college kids, they can barely remember a time when they were without their smart phones. I remind them that it was only a little over ten years ago we were hitting the #2 key six times on our flip phones to text a capital "C."
What a difference a decade can make.
Before Tesla, I had one of the first electric cars ever driven in the state of Colorado—a 2002 fully electric Toyota RAV that I powered with over a hundred solar panels on my studio. When I flicked that switch, overnight I stopped paying for gas and electricity. The liberation I felt was intoxicating—no more oil changes, no more shocking bills at the pump.
Not only did I not pay for electricity, but the electric company was also paying me for excess production. I had a license plate made for my electric car that said 'VUS,' which stood for Vehicle Using Sun, the opposite of an SUV. In my mind, every internal combustion car in the world had just become a relic, but my neighbors thought I was more lunatic more than early adopter.
But then I met a real radical game changer, Leilani Münter.
When we were making the film, our team had an idea to make a mobile projection vehicle with a van. Leilani, who would become our getaway driver, suggested instead we buy a performance Tesla's Model S and turn it into a kind of Bond car for the environment, which we called 006. It was the summer of 2012, the Tesla Model S had just been released, and she suggested we interview her friend Elon.
We wanted 006 to be one of the coolest cars ever made. But unlike a Bond car, which are non-functioning Hollywood props, I wanted 006 to be real. Our "Q" was Travis Threlkel, a creative visionary and co-founder of Obscura Digital. If we could dream it, he could build it. We conspired with Travis and his team to accessorize 006 with some groundbreaking mods like an electroluminescent paint job, the world's first.
With the flick of a button, we could change the color of 006 as kind of a reverse camouflage which would be helpful in our getaway strategy. A 20,000-lumen projector on a robotic arm could rise out of the hatch and project images from a FLIR camera that rose from of the FRUNK. With the FLIR on an electronic gimbal we could project the invisible world of greenhouse gases on refineries, public buildings, mountains, anyplace we wanted. And we could turn off the projections and pulsating electroluminescent green tiger stripes and disappear into traffic before the police arrived. Kind of like if Banksy worked with light instead of a spray cans. As Travis said, "we'll be breaking laws before they're even laws."
Nothing Happens unless first we dream.
When I was about to leave to interview Elon for the film, he requested we delay until the next financial quarter. When I asked why, he told me that if he didn't hit his numbers, Tesla could go bankrupt. He told me he was motivated to make electric cars because even if he wasn't successful, he wanted to inspire the other car companies to evolve.
That was less than ten years ago, and because of his vision and leadership, every major car company in the world is transitioning to manufacturing electric cars. What a difference a decade makes!
This year, Racing Extinction was voted Best Environmental Film of the Decade by the Green Film Network, a consortium of the top 30 environmental film festivals around the world.
Revolutions can be created in as little as ten years. And once they are started, they are unstoppable. Scientific studies in social change reveal that once 10% of the population is 100% committed, change is inevitable. Which is fortuitous, because a group of climate scientists around the world have recently calculated that we have ten years to get the climate crisis under control or we face a planetary disaster.
What are we doing about it at OPS? Looking forward, we're working with the UN to produce an epic scale projection event on the East side of the Secretariat Building in June, with the goal of reaching a billion people to help solve the climate crisis. I know it sounds like a crazy dream, but we've done this kind of thing before—we are not in the movie business, we're in the business of creating movements with the goal of changing the world.
When Travis' team helped us project endangered species on the side of the Empire State Building in 2015, to alert the world that there was a mass extinction event going on, within five days we had 939,000,000 media views. We thought we'd never be able to top that kind of exposure—but then the Pope called. Pope Francis, named after St. Francis of Assisi, the patron saint of animals, wanted us to project animals on the Vatican to remind world leaders during the climate COP that all of creation was in peril.
The Vatican projection event was surreal. 225,000 people watched it live and 600 media were in attendance, along with 6,000 police. The Pope's 'number two' nervously told us that the last artist to do anything on the façade of the Vatican was Michelangelo. The projection event for the Pope reached 4.4 billion media views in just the English language.
When we made The Game Changers, a film about the plant rich diets of super athletes, the first 30 days the film was on Netflix, searches for "plant diets" went up 350% worldwide. Searches for "Vegan Food Near Me" is up 5000% in just this last year.
If you want to start a revolution, films and projection events are the most powerful weapons in the world for social change but the actual impact can be hard to measure.
Our team was invited to create a projection event on the "Armadillo Building" during the recent COP in Glasgow, Scotland while world leaders were meeting about climate goals. We were so understaffed and underfinanced that I didn't get a minute to go to the COP itself.
I was up for more than 48 hours processing images for the media—but the highlight for me was when several of the youth climate leaders told me that watching Racing Extinction was event that inspired them to lead the movement. One Indigenous activist started crying when she learned we were the ones who made the Armadillo projections. She told me she finally felt that she had been heard.
I'm not sure what tomorrow brings, but we're not going to stop fighting the good fight.
We may lose our homes and our life's work, but as long as there's life on this planet, it will be worth fighting for.
Have a great New Year everyone!
Louie Psihoyos, Executive Director of OPS