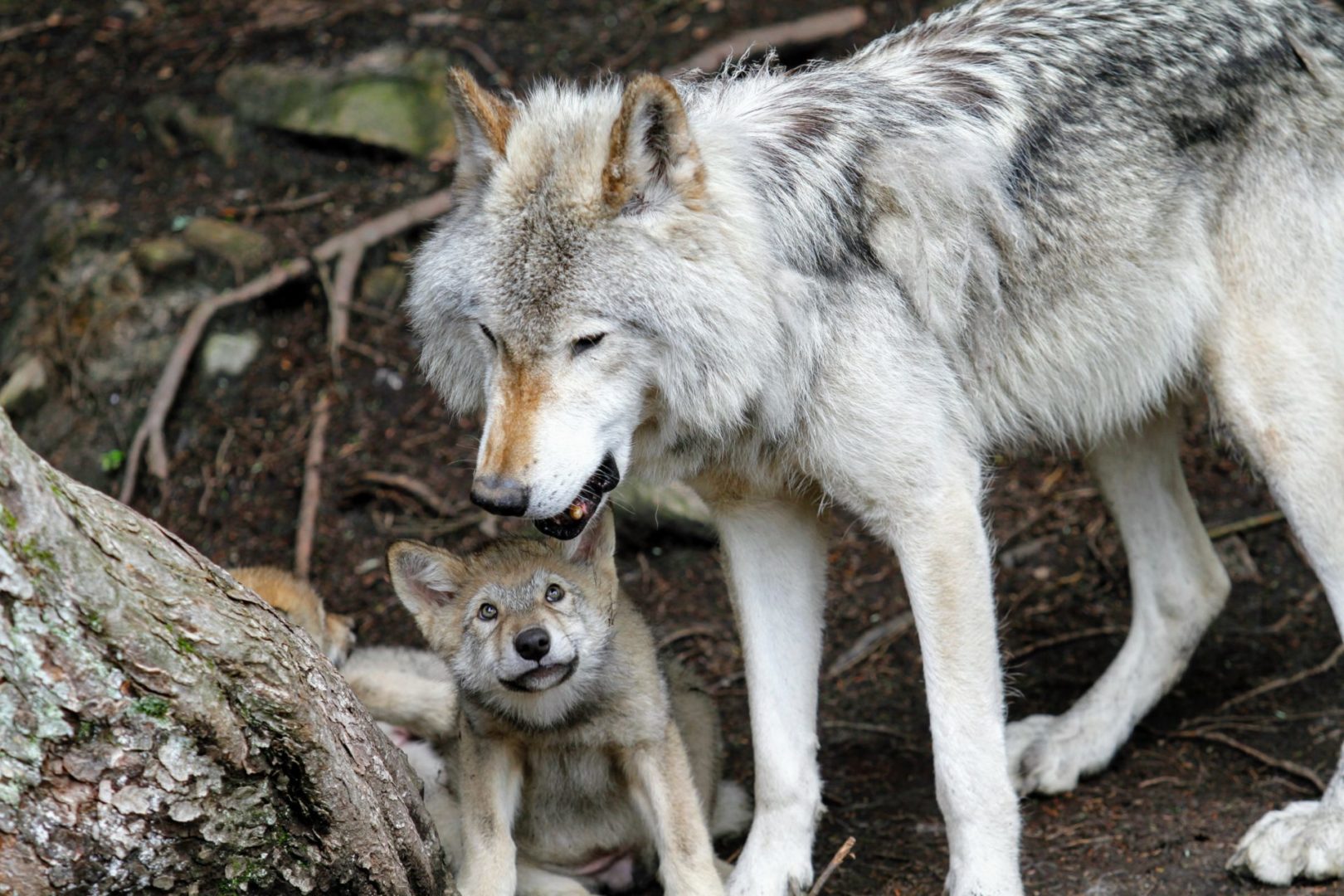 We are living in a world that is increasingly defined by our differences. Conflict is a daily part of our lives, even as we seek to coexist with each other, let alone other species.
Popular and scientific literature is full of accounts of the intense hatred and venom towards wolves and their ongoing persecution at the hands of humankind. As evidence of this hatred and the unfortunate mythology that has followed the wolf through time, wolves were forcibly eliminated from natural landscapes and all but wiped out by the mid-1900s.
As new hunting seasons begin, the wolf continues to be persecuted throughout its range, but especially in the Northern Rocky Mountains where state eradication policies support the cruelest methods to chase and hunt wolf populations in Wyoming, Idaho and Montana.
In Montana alone, 273 wolves were killed by hunters and trappers in the 2021-2022 season. Since the September start of this season, 55 wolves have already been killed. Regulations permit hunters and trappers to kill an additional 395 wolves before the season ends in March 2023.
To address this senseless and reckless slaughter, OPS joined Western Watersheds Project and other partners in 2021 to petition the U.S. Fish and Wildlife Service (USFWS) petition to list a western Distinct Population Segment (DPS) of wolves as endangered under the Endangered Species Act. If successful, this petition would lead to ESA listing for the Northern Rocky Mountain populations of wolves that are currently exempted from the Act's protections.
This petition received a positive 90-day finding in September 2021, indicating we had provided substantial scientific information that listing may be warranted, setting the proposed Western DPS on a track for a final 12-month determination. Unfortunately, the USFWS has delayed its findings, which are long overdue, and OPS continues to advocate for relisting of this distinct population of gray wolves.
Also, as an advisor to the Rocky Mountain Wolf Project, OPS has been working on the ground in Colorado to develop and support programs to build tolerance between diverse stakeholders who will impact the future for wolves.
In November 2020, voters changed the course of history for the wolf in Colorado. By a small margin, voters said 'yes' to Proposition 114, mandating that the Colorado Parks and Wildlife Commission develop and implement a plan to reintroduce gray wolves to Colorado by the end of 2023. The last native wolf in Colorado was shot in 1945.
Rocky Mountain Wolf Project, Colorado State University (CSU), CSU Extension, the Routt County Cattleman's Association, the Routt County Farm Bureau, and the Stanko Ranch organized a special event in mid-September in Steamboat Springs, Colorado aimed at creating a field opportunity to foster dialogue, build community, and find common ground to live and work with wolves and other wild carnivores through programs that minimize conflict.
We also collaborated with CSU and partners in the ranching community to help establish the Wolf Conflict Reduction Fund that will help fund CSU and partners to develop and implement on-the-ground non-lethal tools and peer-to-peer learning experiences to support people living and ranching alongside wolves and other large carnivores.
Studies have shown that the success of coexisting with wolves may be more about social—rather than ecological—carrying capacity. For those of us working to foster understanding and soften attitudes towards wolves before their official restoration in Colorado in December 2023, engaging, supporting, and communicating with ranchers and other stakeholders is imperative.
While these efforts suggest deeper collaborations may be possible, it will take more of this hard work to temper the unfortunate animosity towards wolves that simmers around the borders of Colorado. Just over a month after the community dialogue in Steamboat Springs, the media reported that three of eight wolves of an itinerant pack inhabiting northern Colorado had been shot after crossing the border back into Wyoming.
Clearly, we have more work to do to protect wolves, change attitudes, and promote coexistence programs so that wolves and people can thrive together. We will not give up until wolves, and other apex carnivores, reclaim their natural place in their native wildlands.
What you can do!
Share the Global Indigenous Council's short film on the importance of wolves.
Donate to the Wolf Conflict Reduction Fund.
Visit our Action Center to send a message to Interior Secretary Deb Halaand encouraging her to protect ALL wolves!
Learn more about wolves. Colorado State University has conducted extensive research and has published information about wolves.
Kids can learn more about wolves through Project Hero's interactive Rocky Mountain Wolf Quest