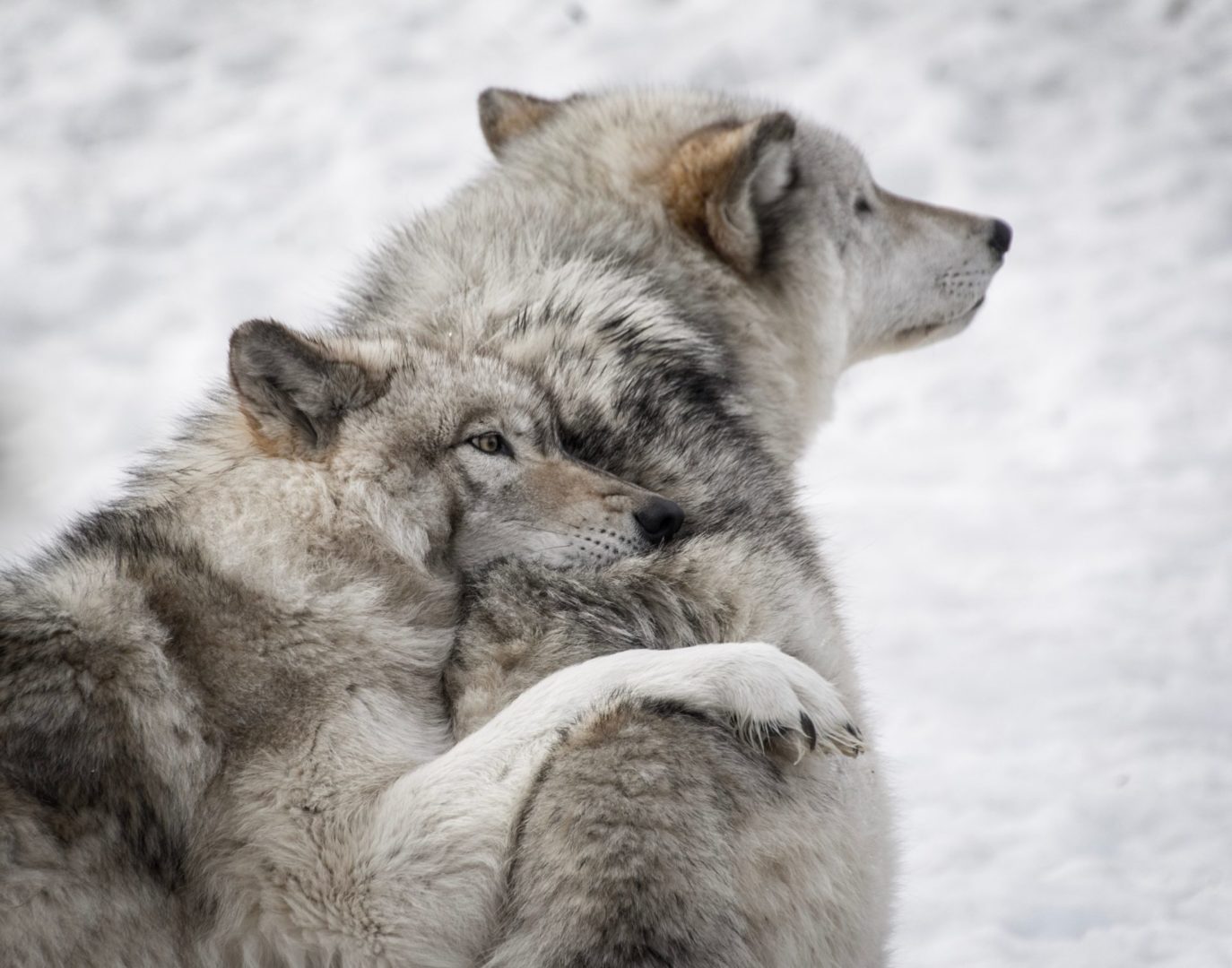 OPS is supporting efforts to restore native wolf populations to Colorado, and increase protections for, and oppose the public hunting of, this native species nationwide. Wolves are important members of the ecological community, and play a crucial role in Indigenous spirituality. Removing the wolf from its natural environment has damaged the ecological balance and spiritual lifeways of Indigenous Peoples of the region.
Wolves in Colorado. As a Rocky Mountain Wolf Project (now Colorado Wolf Coalition) Ambassador, OPS actively supported the ultimately successful public ballot initiative (Proposition 114) to reintroduce wolves to western Colorado.
In November 2020, voters changed the course of history for the wolf in Colorado. By a small margin, voters said 'yes' to Proposition 114, effectively mandating that the Colorado Parks and Wildlife Commission develop and implement a plan to reintroduce gray wolves to Colorado by 2023. This measure — now state law — requires the restoration of the gray wolf to part of its natural range where it has been nearly exterminated by misguided predator control. The last wolf in Colorado was shot in 1945.
In partnership with the Global Indigenous Council and its Executive Director, Rain Bear Stands Last, OPS helped produce a video spotlighting indigenous voices in support of this campaign. OPS continues to advocate for the important role of indigenous voices in these efforts to restore wolves to their natural and rightful place in the landscape.

Federal protections under the ESA. Federal protections for gray wolves were removed in October 2020. Administration announced that it is removing gray wolves from protections under the federal ESA. This attack on gray wolves is the latest effort to slash protections for wildlife and this bedrock legislation. Without federal ESA protections, states with increasingly hostile anti‐wolf policies will be charged with ensuring the survival of populations.

The final rule disregards concerns raised by scientific peer reviews and strong public opposition to removing protections for wolves. Almost two million people voiced opposition to the rule during the comment period. This course of action is a death knell for the still-vulnerable species, where only an estimated 6,000 gray wolves now range across the U.S.
Science and data from wolf restoration to the Northern Rockies have shown the benefits of a sustainable wolf population for ecosystems and biodiversity. After gray wolves were returned to the Greater Yellowstone Ecosystem in 1995, the ecosystem was transformed.
Wolves are under assault across the northern Rocky Mountains and Midwest. Stripped of federal protections under the Endangered Species Act, wolves are being targeted by state hunting and trapping programs. The gains made in recovering wolf populations over the last 50 years are being swept away in renewed attempts to vilify these social and sentient species. These new laws increase the likelihood that grizzly bears and Canada lynx, both federally protected under the Endangered Species Act, may be injured or killed by snares and other traps set for wolves.
Montana. New legislation in Montana could lead to the slaughter of more than 85% of the state's wolves. The law pushes the Montana Fish and Wildlife Commission to authorize hunters and trappers to kill an unlimited number of wolves through baiting, trapping and night hunts using night-vision scopes and spotlighting.
Idaho. In May, Idaho passed legislation allowing the state to hire private contractors to kill up to 90% of Idaho's wolf population. It also allows hunters and trappers to kill an unlimited number of wolves, run down wolves with ATVs and snowmobiles, and trap year-round on private land across the state.
Wisconsin. Over the course of three days in February 2021, Wisconsin hunters killed at least 216 wolves, nearly 20 percent of the state's wolf population. Wisconsin is the only state that mandates a wolf hunt.
OPS has joined other groups in calling for their relisting under the ESA and is supporting coalition efforts to petition the government to reinstate federal protections for the gray wolf.
What you can do!
Share the Global Indigenous Council's short film on the importance of wolves.
Engage in our efforts in Colorado. You can send comments supporting wolf restoration and protection through a public engagement website and general comment form as the reintroduction process continues.
Help us end wildlife killing contests nationwide.
Learn more about wolves. Colorado State University has conducted extensive research and has published information about wolves.
Kids can learn more about wolves through Project Hero's interactive Rocky Mountain Wolf Quest